PAVE YOUR WAY TOWARDS GROWTH AND AGILITY
The cutting-edge Pattern Design Software offered by GT CAD allows you to create faster cycles and produce products that better fit your customer's needs. Our innovative Pattern Design Software offers a unique solution that combines powerful 2D design and true to life 3D visualization in a single platform that answers the needs of both apparel and technical textile industries.
PATTERN DESIGN SOFTWARE(PDS) 2D
A Superior Design Experience
Seamlessly create digital patterns and produce pattern sizing while eliminating hundreds of manual steps in the design-development process.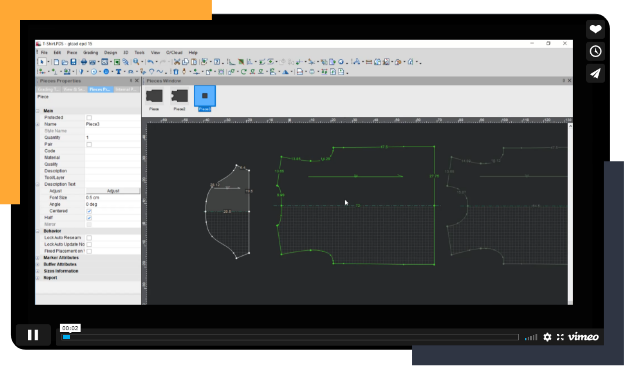 Open to leading standard sw/hw formats
Share your data in various file formats, and have the freedom to continue working with your cutters, plotters and digitizers, while transitioning to our super flexible and intuitive 2D solution
Flexible, user-friendly pattern making and nesting tools
The intuitive user interface is customizable to suit your needs and requirements. The work area is designed to maximize your design space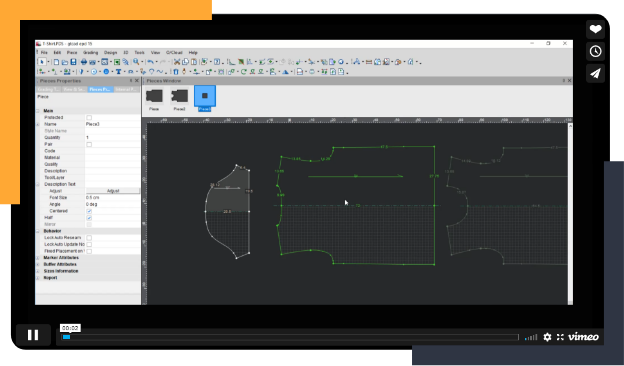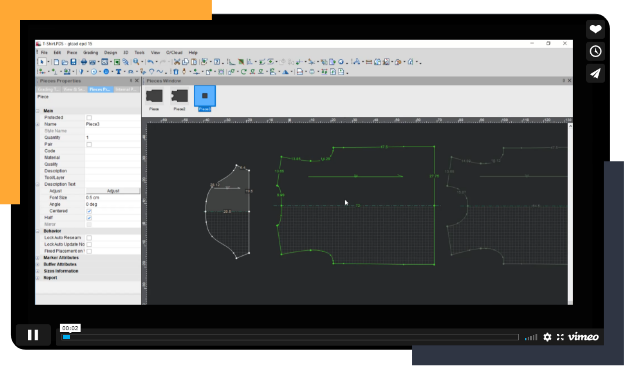 GT CAD 2D powers your pattern and garment design process, from start to finish. Benefit from making easy adjustments by selecting multiple points and changing them all in once. Seamlessly create, move, and open darts, and pleats, including multi-pleats, in record time.
Easily walk your pattern while correcting shape, adding or adjusting details for precision purposes.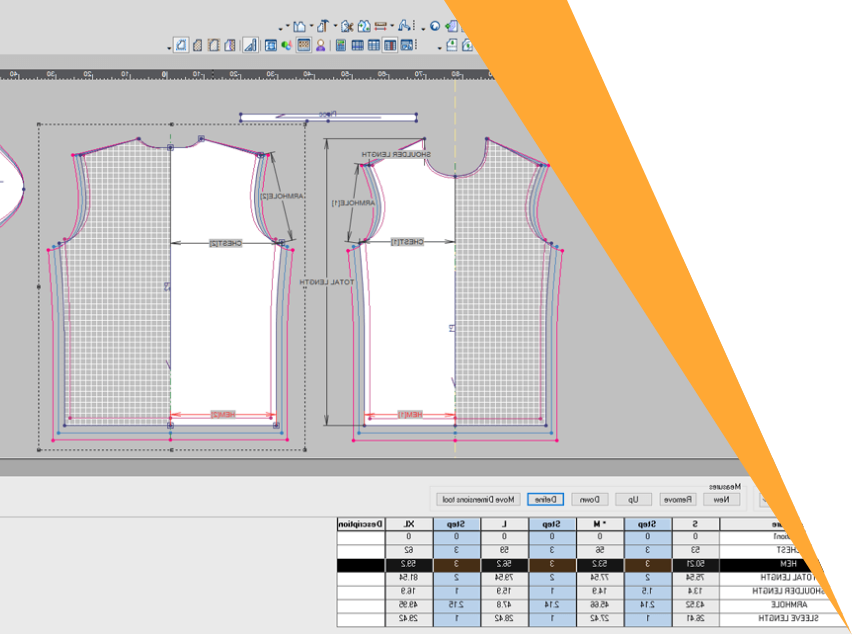 Generate Measurement Charts
Define points required for garment measure specifications with accurate Measurement Charts.